Source: Lane Neave news
Alongside the world-wide takeover of cryptocurrency and non-fungible tokens (NFTs), has come a range of legal issues, particularly in the realm of copyright and intellectual property. As cryptocurrency and NFTs continue to rise in popularity and value, the number of legal claims relating to them is bound to follow suit. While court claims in New Zealand relating to crypto are sparce for now, there is a clear trend both here and overseas that show there is a willingness of creators and rights holders to protect their intellectual property. This note looks at two recent overseas developments that could influence our courts.
Bored Ape Yacht Club / Ryder Ripps
The first development concerns the Bored Ape Yacht Club NFT project (BAYC). The BAYC collection has quickly become one of the world's most popular NFT collections in the world. It has amassed a wide-spread base of followers and owners, including the likes of Justin Bieber and Snoop Dogg. The company behind BAYC, Yuga Labs, according to this Coindesk article, is now worth over US $4 billion, making BAYC a prime target for imitation by other developers looking to capitalise on the same concept.
In February 2023, Coindesk reported that Yuga Labs reached a settlement with 'Thomas Lehman'. Lehman is a website and smart contract developer for copycat NFT project, Ryder Ripps' "RR/BAYC."
In Yuga Lab's complaint against Lehman filed in January 2023, it maintained Lehman "ratified and supported explicitly misleading uses of Yuga Lab's marks" on various NFT marketplaces. Lehman, the complaint asserts, was central to a business venture designed to explicitly mislead consumers into thinking that his knockoff NFTs are affiliated, sponsored, or associated with Yuga Labs. To further the scam Lehman created and commercialised websites and a smart contract to sell the intentionally misleading NFTs. Yuga Lab's lawyers pleaded: "This is textbook trademark infringement and explicitly misleading use of Yuga Labs' marks."

A screenshot of BAYC and RR/BAYC NFTs from page 14 of the Ryder Ripps complaint
The Lehman complaint relates to another complaint filed by Yuga Labs against Ryder Ripps and others in June 2022 which also makes similar allegations of trade mark infringement.
Though the value of the settlement with Lehman is confidential, it is reported that Lehman is restricted from using BAYC's marks and logos in future projects and had 14 days to burn (effectively destroy) any RR/BAYC NFT's he owns.
While the Lehman settlement does not clarify the law or create new law as to NFTs and intellectual property, the complaints show how the use of new digital media can give rise to IP disputes and how artists and rights owners are prepared to utilise the court process under traditional legal frameworks to protect their rights.
Hermès / MetaBirkins NFTs
In January 2022, luxury fashion brand Hermès filed a legal complaint against artist Mason Rothschild for releasing a collection of NFTs named MetaBirkins that were inspired by the fashion house's signature Birkin handbag. Hermès accused the Los Angeles-based artist of infringing their trade mark and "stealing the goodwill in Hermès' famous intellectual property to create and sell his own line of products," potentially leading to confusion among customers. Rothschild had pocketed over $1million USD for the collection.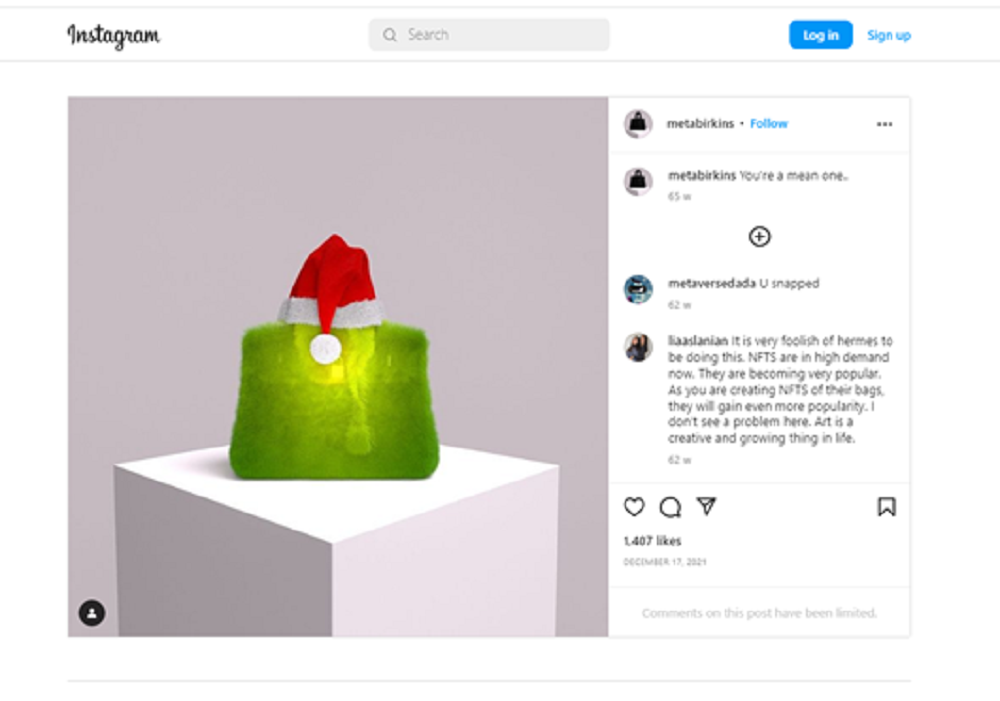 A Rothschild Metabirkin source Instagram
Prior to the complaint being filed, Hermès notified both Rothschild and the NFT platform OpenSea of what it described as the "blatant violation" of Hermès' intellectual property. While OpenSea removed the NFTs from its platform Rothschild fought back. He argued that the NFTs were artistic works and covered by First Amendment free speech and it gave him "the right to make and sell art that depicts Birkin bags, just as it gave Andy Warhol the right to make and sell art depicting Campbell's soup cans". Rothschild also relied on disclaimers which explicitly stated that Metabirkins was not affiliated or endorsed by Hermès.
In February 2023 a New York jury found in favour of Hermès. Metabirkins were deemed likely to cause consumer confusion. As a result, Hermès was awarded $133,000 in damages for trade mark infringement, dilution, and a violation called "cybersquatting", which involves the registration or use of a brand's trade mark in bad faith.
Where to from here for New Zealand?
In New Zealand, we are yet to have any court judgments which confirm that NFTs are (1) a form of property or (2) are capable of infringing intellectual property rights. However, since our High Court determined that cryptocurrency was capable of being treated as "property" in Ruscoe v Cryptopia Ltd (In Liquidation), and our Family Court appeared to accept, almost without question, that cryptocurrency (Litecoin) could be relationship property in Beck v Wilkerson, the door for NFTs to constitute property is now open. In our view it is clear that NFTs are a form of intangible personal property whether under the Companies Act 1993, Personal Property Securities Act 1999, or the Property (Relationships) Act 1976.
In the United Kingdom, the Courts have confirmed that crypto assets are "property" but are yet to confirm the same for NFTs. In Osbourne v Persons Unknown and another, a case regarding Boss Beauties NFTs, the Court found that there is "at least a realistically arguable case" that NFTs are property as a matter of English law. In that case, the High Court of England granted an injunction to prevent any further transfer of two NFTs from the Boss Beauties collection for the duration of a pending misappropriation lawsuit against NFT marketplace Opensea.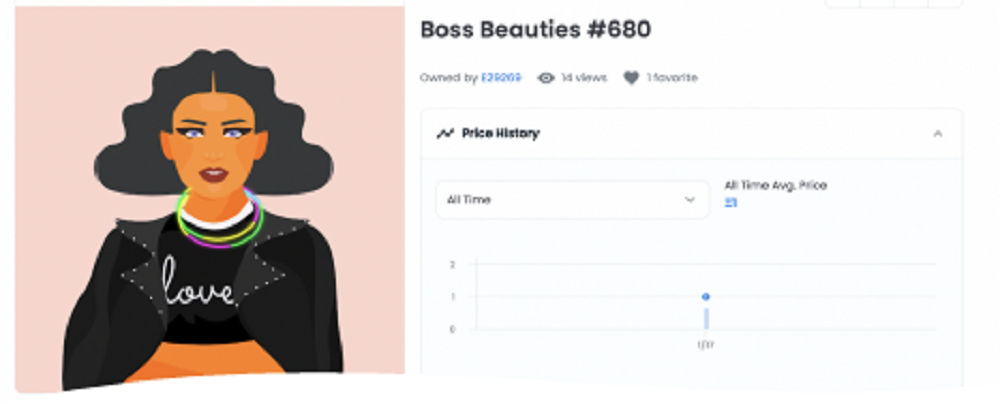 Considering the above, we expect our New Zealand courts to follow suit.
Another issue for the New Zealand courts will be if NFTs constitute property, whether they enjoy copyright protection. If they do, does the copyright remain with the creator or transfer to the customer upon purchase? This could well turn on the website terms and conditions that applied when the NFTs were minted and whether the developer granted the purchasers licenses (and if so what the scope of that licence was).
What is clear from the BAYC and Metabirkins cases, is that New Zealand NFT project developers should not assume they are licensed to use the trade marks or copyright works of others without their permission. A developing issue, as reported by 1 News, is cultural appropriation of Māori culture and intellectual property. In any case, NFT developers and businesses wishing to utilise NFTs, are sensible to seek advice before embarking on a new project.
Special thanks to Summer Law Clerk George Broughton for his assistance in writing this article.
Disclaimer

This paper is not intended as legal advice and it should not be considered or relied on by any reader as such. Like most aspects of law, each crypto legal issue must be considered by reference to its own facts. The paper should not be treated as professional advice of any kind (e.g. legal, accounting, tax, investment or financial advice). It is for educational purposes only. Please note that the material linked in the article is for illustrative purposes only. Its inclusion is intended to make the paper accessible for all readers, not just lawyers. Lane Neave does not necessarily agree with or endorse the statements made in the linked material. We reference it for its overall usefulness for this discourse. Lane Neave does not claim any copyright or other intellectual property rights in those linked works. We also reserve the right to correct any errors in the paper that we discover. In the interests of disclosure, some Lane Neave partners and employees hold a range of crypto investments across a range of platforms. Such crypto investments may include tokens / projects referenced in this paper. We see involvement in crypto in this manner as critical to our own education and understanding so we can best serve our clients.